Twin Mum Working on Her Fifth Children's Book
Vivian Caldwell's published books about twins: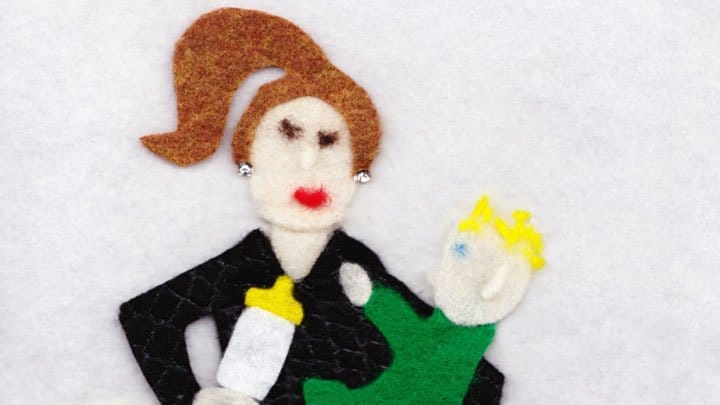 – "My Babies, My Twins Big Sister"
– "My Babies, My Twins Big Brother"
– "The Twins New Baby"
– "Twins In Summer"
Why did you decide to write books about twins?
"I've always been a lover of children's books sown from the gift of my own mother reading regularly to me when I was young. Likewise, I've held a natural inclination toward poetry and creative writing in private musings; as well as drawing simplistic cartoon characters on to-do lists. As fate would have it, these aspects all integrated when I was expecting twins. I began to think about my first-born daughter and how I would explain to her the process of going to the hospital and arriving home with two babies. About a month before our twins were born, I drew a cartoon strip of everything she should anticipate about my going to the hospital, when I would come home, what she can do with the babies. This cartoon strip became the inspiration for the "My Babies, My Twins…" books."
Do all your books focus on expecting a new baby or babies?
"The first three titles are equivalent books related to expecting a new baby or babies. When I was initially creating the "My Babies, My Twins.." book, knowing how much my daughter likes to identify with characters in her books, I really wanted to depict both a big brother and big sister version. I most recently published a third variation for twins expecting a new baby which is "The Twins New Baby." "Twins In Summer" is an exciting book for me. It pictures a typical summer day and features boy/girl twin characters. Not only was it fun to write a peppy, light-hearted poem and brainstorm how many times I could rhyme the word "twin;" I hope it appeals to all children in general as a celebration of the summer season."
Are you working on a new book?
"Yes, my next book will be a fiction book based on a conversation I had with my son about fraternal and identical twins. It is my desire twins and singletons will find it helpful to the question of "what is a twin." My daughter is begging for a book about her. I have several books written but not illustrated yet. I feel like my ultimate purpose as an author/illustrator is to bring a underlying theme of positivity to children, in the end I believe that appeals to twins, singletons and parents alike."
What's your best advice to parents with twins?
"I'm still early into navigating my own twin parenting journey, so I'm looking for advice as well. However, I would say to twin parents early on not to let the little joyous moments pass by. In the early days there's definitely a fog with sleep deprivation, etc. I quickly had to abandon the idea of keeping up with a baby journal. So now, I quickly text my mom or mother-in-law every little moment, milestone, or funny thing the kids say and take a screenshot of it. Then I have a digital record and it works because Grandmas' love to hear every anecdote too."