Joanna Stanek: Large Unisex Diaper Bag
Joanna Stanek Diaper Bag Review
Mom: Jane Chen
Twins: Boys, 11 months old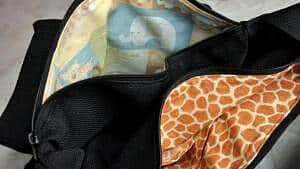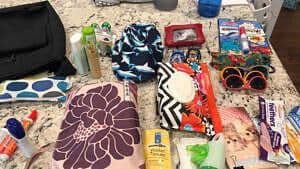 Inside look & products that fit in the large diaper bag by Joanna Stanek
Can you fit all you need in the bag?
"I took all the stuff out of my current bag and put in the diaper bag by Joanna Stanek. The bag is definitely roomy with lots of pockets. However, it's not structured enough and that causes lumps and what not."
What do you think about the quality of the bag?
"The pocket lining was beautiful. I loved the designs and colors. They made it easier to find things. I did not like that it's all fabric. One of my kids bottles wasn't screwed up tightly and leaked. The zippers and the magnetic snap was of good quality."
How do you feel carrying the bag?
"I'm petite so I felt the bag was too wide/large for me to wear cross-body/on my shoulder with the twins. It's not uncomfortable for me, but it's wide, so it kinda wraps around my body. I think a bigger person would be able to wear it comfortably cross-body/on their shoulder."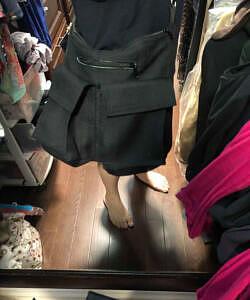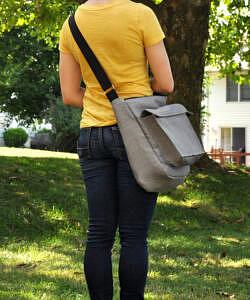 Photo of petite twin mom                          Photo of taller twin mom