Twin mom blogger Siji Francis looks back at her time in the hospital after giving birth to her twin daughters. She gave birth by c-section.
A recent study explores twin pregnancies and the risk of urinary incontinence two years after having had a c-section or a vaginal birth.
Read twin birth stories from mothers of twins. Learn about natural birth, vaginal birth after c-section, c-section for one or both twins and twin home birth.
A study looks at women who've attempted to give birth to twins after a previous c-section to find out whether or not they are more at risk of disease...
Siji Francis is the mother of 19 year old fraternal twin girls. Read about her twin pregnancy, delivery and life with twins in India.
Giving birth for the first time, and a breech or transverse presentation of twin b, are associated with higher risk of cesarean delivery.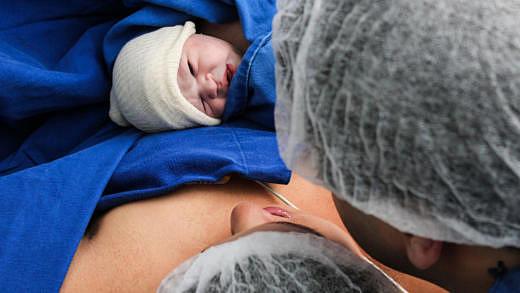 Researchers compare women pregnant with twins and singletons to find out whether twin moms are more at risk of sustaining third- and fourth-degree tears during...
Study looks at multiples born in a special care baby unit in a resource-limited setting in Nigeria. The researchers wanted to learn how the babies were doing...
Making a twin birth plan can make you and your partner feel more at ease before and during labor. It's a good way for you to let the hospital staff know about...
Find out about survival rate, special care and birth weight for premature twins born at 27 to 37 weeks. Learn about premature labor and attachment issues.