There are a lot of amazing twin moms around the world. We've found a few of them and asked them to share their twin parenting journey through these twin mom blogs. If you'd like to write for us, please send us an e-mail, and let us know a little bit about yourself. We're interested in connecting with women from all over the world who've got twins, triplets or quadruplets.
Twin mom blogs from all around the world
Twin mom blog by Leyla Gursakarya
This mom lives in Turkey with her husband, son and 3-year old dichorionic twin girls. Read her blog posts below and follow her on Instagram @crazylamafashion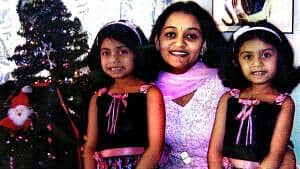 Twin mom blog by Siji Francis
This experienced twin mom lives in India. She has adult fraternal twin girls.
Twin mom blog by Ioana Ungureanu
This twin mom lives in Romania. She has 3-year old fraternal twin boys.